Ocean Freight Solutions
ShipGlobal Ocean Freight Shipping- Ship from any port in the USA !
When you have a large cargo or higher volume to ship, Ocean Freight is your answer! Cost effective and environment friendly compared to other shipping options like air freight and land, book ocean freight shipping services conveniently with ShipGlobal. ShipGlobal offers instant quotes, full cost transparency, real time, 24/7 sea freight tracking – a comprehensive value for money option for ocean freight shipping!
The efficiency of our team handling services for our clients for over 20 years is further enhanced by the synergy we are able to achieve due to our vast network and tie-ups with all the major shipping companies in the world.
We help you find the best viable solution for planning and routing your consignment via the cheapest or shortest route.
Get an overview of all the available options to help you select the best mode of transport that suits your business needs.
ShipGlobal - Global Ocean Freight Forwarding With Customised Solutions
EXPORT

USA to India
USA to Europe
USA to Belgium
USA to China
USA to Asia Pacific

IMPORT

India to USA
Europe to USA
Belgium to USA
China to USA
Asia Pacific to USA
Choose from a variety of options for a cost efficient and timely logistics solution!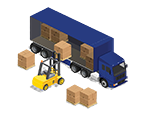 Full Container Load (FCL)
Less Than Container-Load (LCL)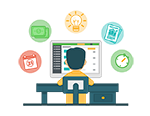 Buyers Consolidation & Purchase Order (PO) Management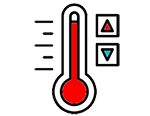 Temperature-Controlled Loads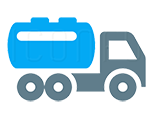 Liquid Transportation & Flexitanks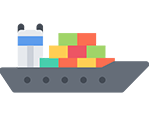 Break Bulk & Non-Containerized Loads